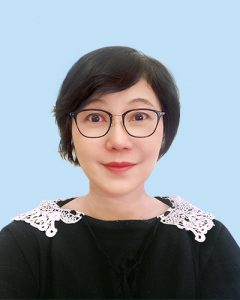 Principal:Akiha Kawasaki
I have been working on this field for years since I finished my doctor's degree at Tokyo University.
I established this school in 2016 and now work as a teacher and career adviser. I am also in charge of our cram school.
We provide excellent lessons with our staff who specialize in Japanese-language education.
We always face our students, build a good relationship between us.
Our missions are that you can get your biggest outcome with our learning method as well as learn how to write, speak, or read at the earliest.
Also, we assist you that you resolve the difficulty during the time in Japan, including life or career guidance.
If you study abroad, you might acquire something you have never known. We surely believe that it enlightens you and gives you discoveries.
We will support you that you can seize your ideal future. So make up your mind, we will show you the shortest way to success!!