Professional instructors
Tokyo Metropolitan Japanese School have from veteran teachers, who have many years of experience teaching in teacher training courses, to energetic young teachers. Teachers with a variety of social experiences will teach you Japanese in a way that is easy to understand. In addition, our instructors meet one of the following requirements and have professional knowledge of Japanese language education.
・Passed the Japanese Language Teaching Proficiency Test (JLPT).
・Completed the Japanese language teacher training course for 420 hours
・Obtained the required number of credits for courses related to Japanese language education at a university or graduate school.
Based on our many years of experience and knowledge, we are committed to helping you achieve your individual needs and goals.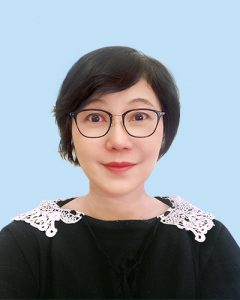 Mrs,Kawasaki
I have been working on this field for years since I finished my doctor's degree at Tokyo University.
I established this school in 2016 and now work as a teacher and career adviser. I am also in charge of our cram school.
We provide excellent lessons with our staff who specialize in Japanese-language education.
We always face our students, build a good relationship between us.
Our missions are that you can get your biggest outcome with our learning method as well as learn how to write, speak, or read at the earliest.
Also, we assist you that you resolve the difficulty during the time in Japan, including life or career guidance.
If you study abroad, you might acquire something you have never known. We surely believe that it enlightens you and gives you discoveries.
We will support you that you can seize your ideal future. So make up your mind, we will show you the shortest way to success!!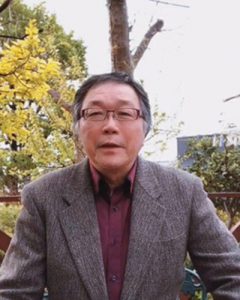 Mr,Iijima
ur educational activities are all based on our school's principle which is "Enjoy, Understand and Acquire". We place emphasis on opportunities for learning Japanese nature and culture in order to understand the Japanese language more in depth. For this purpose, we, the teachers at the school, place a high value on creating a comfortable environment so that students from overseas can devote themselves to their studies without any anxieties. We will do our best to help students in making their stay and study in Japan a wonderful one. Please interact with friends, participate in school events or local activities and challenge what you can do only now. "Let's advance together with us toward your dream ! We wish you could become the bridge between Japan and your home country !" (Principal: Seisho Iijima)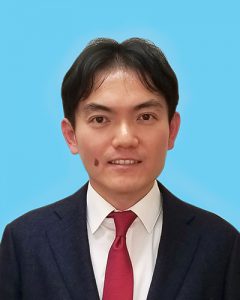 Mr,Hori
Everyone, what would you do in the future?
Learning language broaden your world. If you can do it, open up possibilities for you in the future and then you will be well off. Now relationship between countries are closing. If you would like to active in this global society, you have to open mind as international and language ability. And above all you have to need ability of communication. The shortcut to get these ability is study abroad. So please broaden your world coming to Japan. Every staff supports you as you will be active in the world. I'm looking forward seeing you in Japan.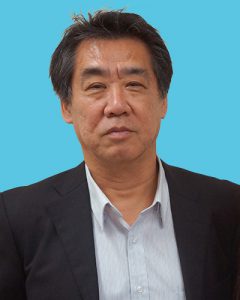 Mr,Kato
I have worked as a Japanese teacher for 12 years in mainly southeast Asia,
also have the experience of Japanese educational fields such as drafting curriculums
and training teachers (as the Japan Foundation project).
Therefore, I am confident to teach you Japanese until you come to understand.
Please ask us what not about Japanese but culture and so on.
Let's do it for your dream and goal! We will support you.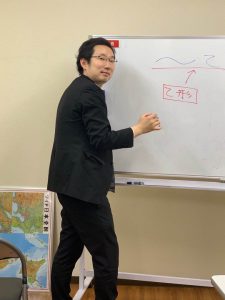 Mr,Hayano
It's nice to meet you, everyone. My name is Hayano. What do you describe for the future?
I think it's the biggest opportunity to dig out something you have ever known, so let's give it your all!! We will assist you to your goal.
We will also support your school life. when you have trouble, please let us know. So, let's step forward to your dream. We are looking forward to seeing you in Japan.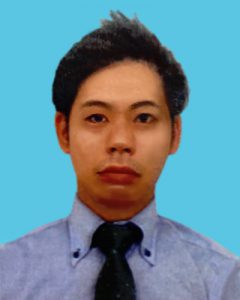 Mr,Masumoto
For the prospective students.My name is Ryo Masumoto working as a teacher at Tokyo Metropolitan Japanese School.What is your goal for studying in Japan? Work in Japan? study in Japan? Or it could be a interest.
When you spend the time abroad, you can watch, listen, or feel what you have never experienced.However, if you cannot understand languages, it could be bothering your new life.
But do not worry! We will be always by your side.
Just be confident, improve your values and make your time worthful.
Mr,Kitahara
All of you reading this might make up your mind to study abroad and design your future such as a college, a university, or a graduate school in Japan. You have the time, but do not worry, we will lead you to your goal. So, make your dream comes true with us.
Mr,Izuoka
I made a journey around the world after retirement. When I reached to China,
it was overwhelmingly amazing and that made me stay there.
I had spent the time for 20 years and taught Japanese in China.
We will support you when you need any help. Let's do what you want with us.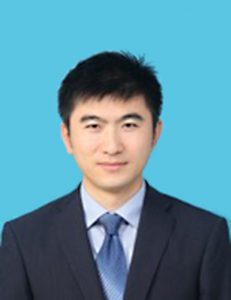 Mr,Zhang
Japan is a beautiful country, and Japanese has a self-controlled mind. When you come here, you will notice why they do so. And it could be the life-time treasures
The first, but important step to learn languages is the understanding of the different cultures.
As you recognize it, you will see farther to explore your new measure.
You will come to Japan with your ambition.
Therefore, let's get started for your future!!
。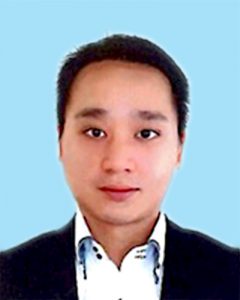 Mr,Gao
I came to Japan to enter a Japanese language school in October 2009, in which this is the first time to come here. After graduating the school, I went to university, then started to work in a Japanese company.
Now, I have been in Japan for more than 10 years, so I got used to the culture and customs of Japan.
As an ex-international student, I think I can understand what you might feel, so ask me whatever you want.
I want you to improve knowledge, so do not forget your first intention, and focus on your study. The world will be getting united soon. It is coming that the age of "Global village". For the future, develop yourself and be a representative of the new world.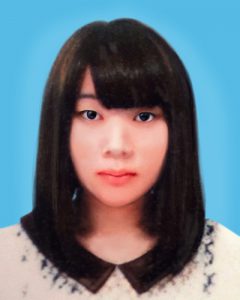 Ms,Ami
I was born in an international family so foreign countries were something familiar and also I was used to hearing foreign languages. I studied in Australia and acquired communication ability which is the basis of international interaction. Also, through experience of living together with foreigners as home-stay, I not only learned foreign culture and customs but also acquired adaptability. I hope I can help foreign students to understand Japanese custom and culture with my own experience.