Access
Access to new school building (Move to the new school building on September 25, 2020)
Address : TMJ-building 2-14-1 Nishinippori, Arakawa-ku Tokyo,Japan
website : https://tmj-japanese.com
E-mail : info@tmj-japanese.com
TEL:03-5811-4575  FAX:03-5615-4322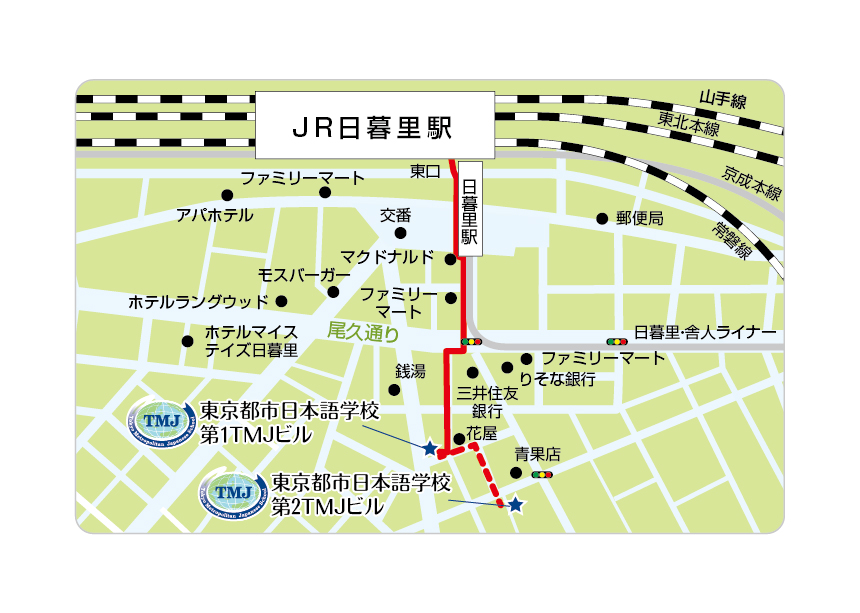 4 minutes walk from Nippori Sta. (Yamanote line) 3 minutes walk from Nippori Sta.( Nippori · Toneri Liner)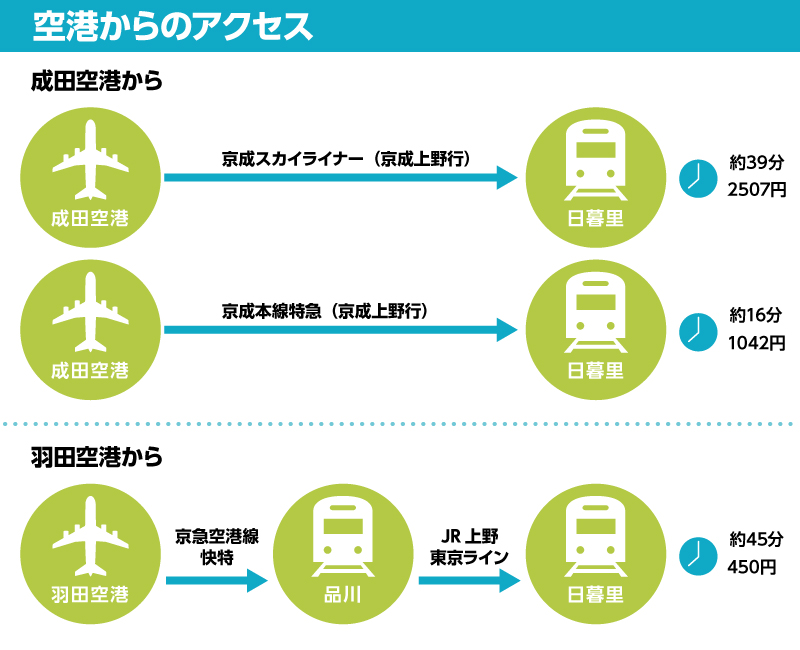 周辺情報
Nippori Textile Town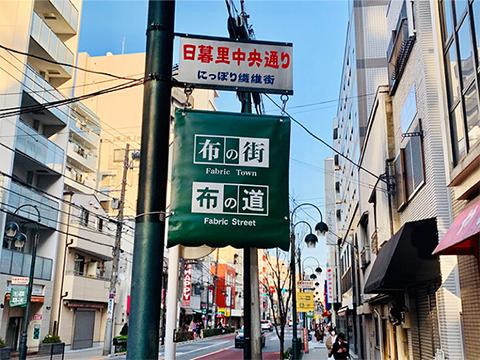 At present, about 90 shops (about 60 companies) are affiliated, mainly in the area from Nippori Station to Nippori Chuo-dori. People who enjoy fashion, handicrafts, and making things (designers, makers, writers, students, etc.) visits the town to look for materials. From the Taisho era to the end of the Showa era, the town was a wholesale district, lined with shops that sold wholesale to local specialty businesses. However, as times change, the number of shops that support retail sales has increased.
Yanaka Ginza Shopping Street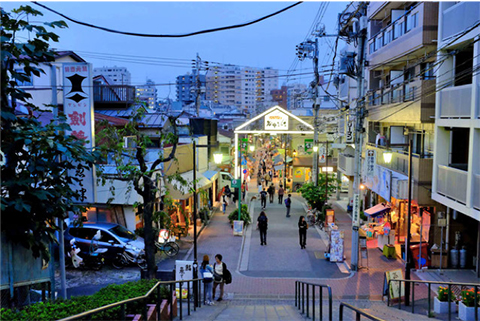 As soon as you get out of the west exit of Nippori Station on the Yamanote Line, there is a famous place for cherry blossoms. As the number of shops gradually increased, the place where the field of vision suddenly opened up is a famous spot for the sunset called "Yuyake dan-dan". There is a nostalgic view of downtown below, which makes you think that "there are still places like this in Tokyo… " At the center of this shopping street is the Yanaka Ginza Shopping Street. In the shopping street, about 60 shops of various industries, mainly old-fashioned individual shops, are located along the 170-meter-long street.
Sensoji Temple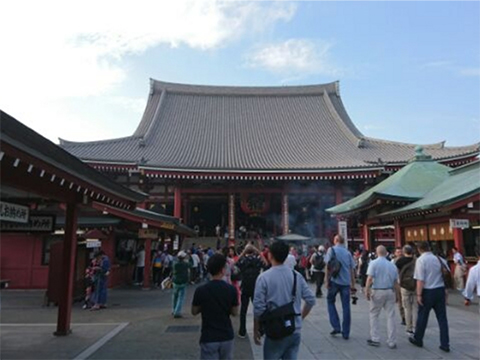 This is a famous spot in Tokyo, where the large lantern and the Nakamise shops convey an Edo-style atmosphere. The present main hall was rebuilt in 1958 in a reinforced concrete structure. It is one of the Seven Lucky Gods of Asakusa.
Ueno Shinobazu Pond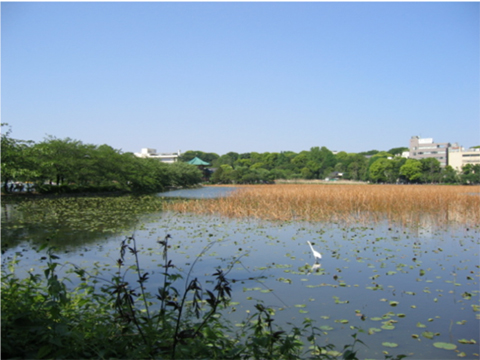 Ueno Shinobazu Pond has a circumference of 1.5 kilometers and an area of 110,000 square meters. It is said that the pond used to be an inlet of Tokyo Bay in ancient times, but in the late Heian period, it was separated from the sea to form a swamp. In the center of the pond is Bentenjima (Nakanoshima) and there is Shinobazunoike Bentendo dedicated to Benzaiten
Ueno Zoo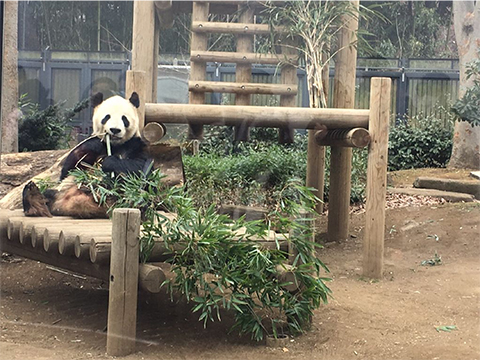 The Ueno Zoo in Ueno Onshi Park was established in 1882 as Japan's first zoo, and its two giant pandas, "Kang Kang" and "Ran Ran," who came to the zoo in 1972, caused a panda boom in Japan.
Tokyo National Museum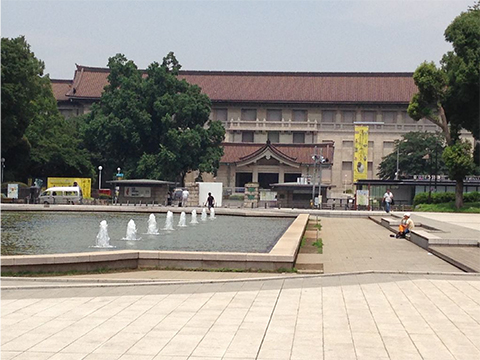 It is the largest museum in Japan, with a collection of about 87,700 items of Japanese antiques, archaeological artifacts, and oriental artifacts. This collection is systematically displayed by period. It also contains 87 national treasures and 622 important cultural properties.
Ameyoko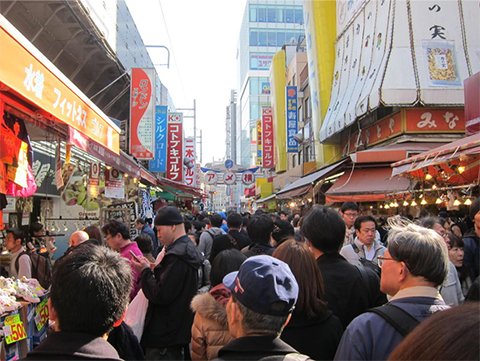 There are many shops, such as food, confectionery, jewelry, cosmetics, sundries, brand-name goods, etc. are available between JR Ueno Station and Okachimachi Station. If you're looking for a good bargain, you'll find a bargain if you look hard enough.
Tokyo Bunka Kaikan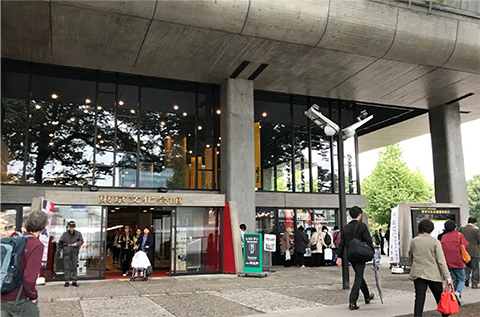 Tokyo Bunka Kaikan responded to the demand for "a full-fledged music hall in the capital city of Tokyo that could also house opera and ballet." It was built by the Tokyo Metropolitan Government as a project to commemorate the 500th anniversary of the opening of the capital, and opened in April 1961. It has a large hall, a small hall, rehearsal rooms and various meeting rooms, as well as a music library as a reference room. It is also known as a typical modernist building designed by the late Kunio Maekawa.